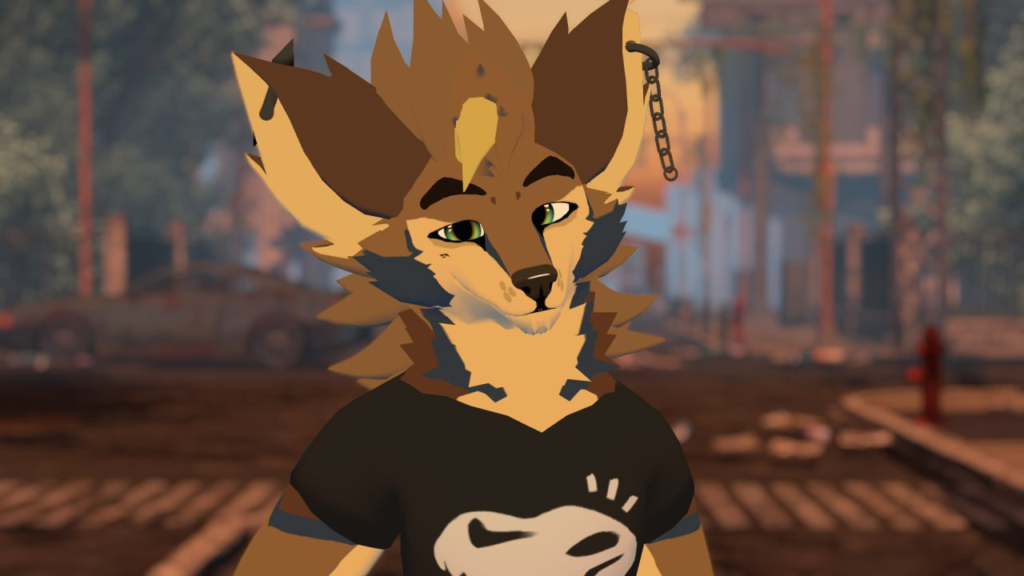 Please welcome our fifth and final guest of honor: BardicRJ!
BardicRJ is a Welsh content creator known for their Twitch streams, YouTube videos, and TikToks. They primarily engage their audience with VRChat, while also delving into gaming, IRL content, and interviews at fur cons.
Bardic's content is infused with an undeniable passion for entertainment. Their vibrant and energetic personality being present in their streams and videos. It's not just about the laughs and excitement; Bardic is committed to creating an inclusive and welcoming community where fans can connect and share their experiences.
They understand the importance of mental well-being and encourage their followers to prioritize self-care and personal growth. With a genuine desire to create a positive impact, and fight for a better life.
Whether you're joining them in a game show, an omegle video, a TikTok skit, or a game of Kingdom Hearts. Bardic is sure to provide an honest experience. Get ready to laugh, connect, and embark on exciting virtual adventures with this talented content creator.
You can follow Bardic on Twitch!